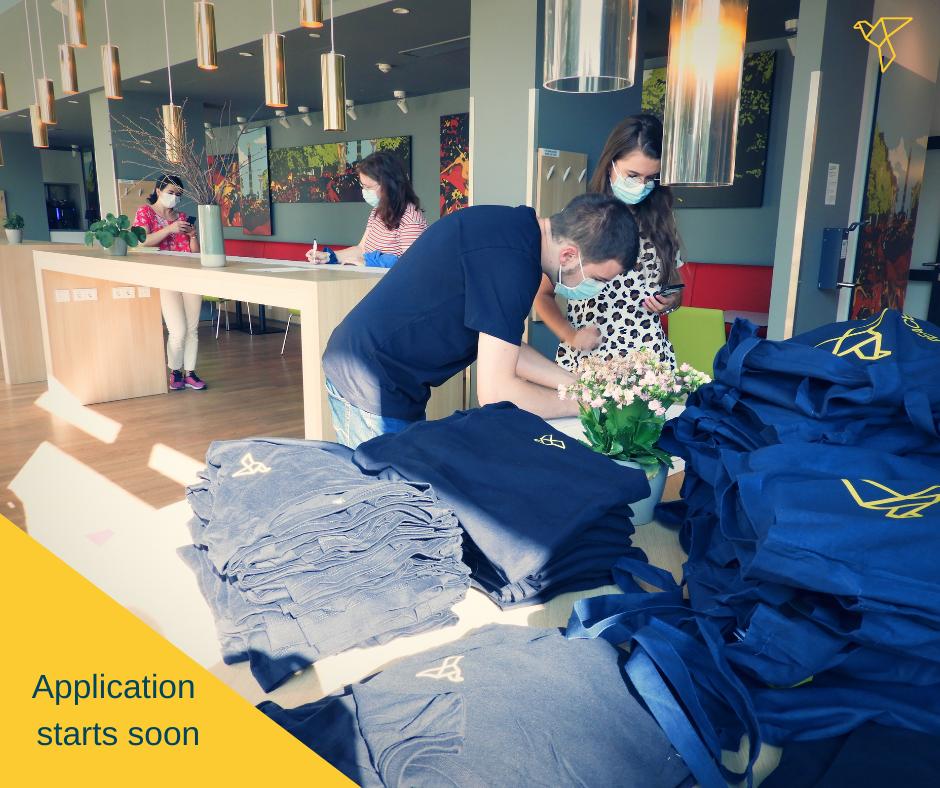 What are your plans for the summer?
PEACE LINE is going into a new round this summer, adding a new Yellow route to the familiar Blue and Green itineraries.
We are currently working on the final details, but in the next 2 weeks it will be possible to apply via our website.
We have already updated our FAQ and are working on further details of the homepage. Stay tuned to see what we surprise you with next week.
Thursday, 9 September 2021
PEACE LINE Online Discussion "Leningrad Blockade"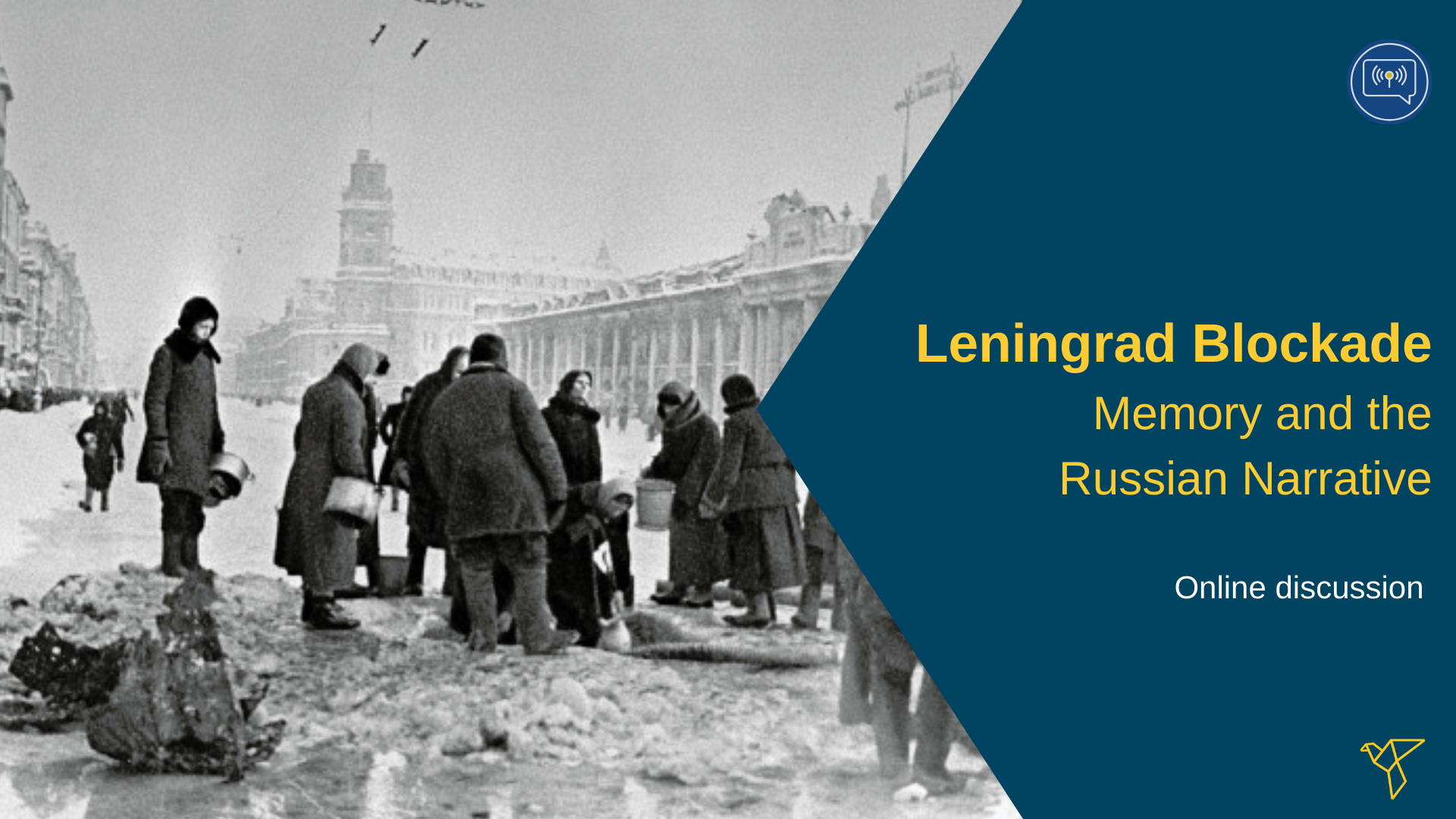 As part of the Blue PEACE LINE in September, an online discussion on the topic of "Leningrad Blockade – Memory and the Russian Narrative" will take place in cooperation with the German-Russian Museum Karlshorst.
The director of the museum, Dr. Jörg Morré, will give a short introduction to what happened historically, what role the Wehrmacht had, what the consequences of the Leningrad Blockade were for the population, and then discuss with the PEACE LINE participants.
On the spot, 20 young people from 10 European nations will discuss.
The discussion can be viewed again
here.
Saturday, 12 September 2020
Structuring a peaceful Europe
30 years of German Reunification and Two Plus Four Agreement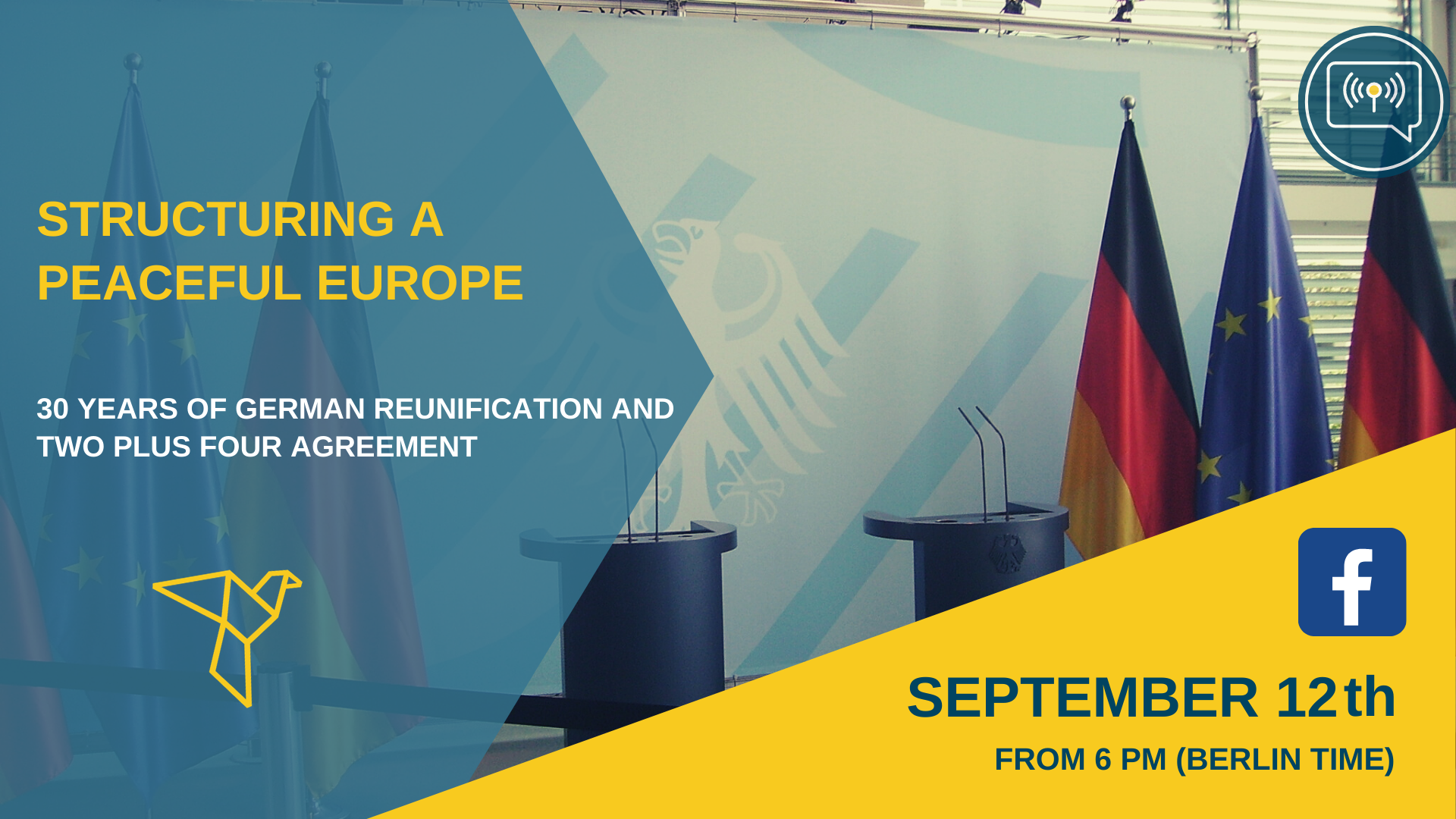 Will Germany be the European troublemaker once again? Are the peaceful international relations in Europe in danger?
It has been thirty years now that these questions were discussed all over Europe. The unification of the two German states was going to happen and many European leaders looked at this procedure critically.
Therefore the German unification was not only an internal German matter but had to be embedded internationally. Many points were discussed: the western Polish border, Germany's NATO membership, the ongoing presence of Soviet troops in united Germany, the future of the European Community – and money, of course.
All these were topics of the international negotiations which led to the Two-plus-Four Treaty, signed in Moscow on September 12, 1990.
How did the talks go, what were the most critical points and how did Germany develop its European policy on the basis of this treaty?
This is what we want to discuss on September 12, 6 p.m. in the German Foreign Office with interesting speakers:
Dr. Lothar de Maizière signed the treaty as Prime Minister and acting Foreign Minister on behalf of East Germany, Dr. Andreas Görgen is head of the Cultural Department of the German Foreign Office and in this capacity responsible for Germany's image abroad. The discussion will be moderated by Dr. Heike Dörrenbächer, the head of the Education Department of the German War Graves Commission and opened by the War Graves Commission's President, Wolfgang Schneiderhan.
We would have loved to have all of the PEACE LINE participants in the conference hall – also as starting point of our PEACE LINE tours. Unfortunately, the corona pandemic forced us to postpone that to next year.
Wednesday, 2 September 2020
Luxemburg debate: 75 years end of WWII – 75 years of transatlantic partnership in freedom and Peace 
May 8, 2020 marked the 75th anniversary of the end of the Second World War in Europe, but is was not before September 2 1945 that this global conflict came to an end in Asia. A conflict that had it's origin in Germany's war of aggression. At that time the European countries were facing immense challenges: rebuilding economy and democracy and afterall developing peaceful and trustful relationships between each other.
The role the United States of America played in the Allied Forces liberating Europe from Nazi occupation was a decisive one. The USA ensured the reconstruction and reconciliation of Germany and his neighbors. You can hardly imagine a better place to understand this partnership over the Atlantic and within the continent than Luxembourg in the heart of Europe: EU institutions, economic co-operation and the neighborly everyday life of bi-national families, commuters and tourists. 
In a multipolar world this unique peace project of multilateral co-operation and European integration is challenged again today: geopolitics, climate change or the Corona pandemic with travel restrictions and border controls. Precisely now, transatlantic and European partnership is essential. Once again, this shows us that Europe can only be united in it's diversity. That is why European and transatlantic partners need to know better about their respective historical experiences and perspectives to overcome problems of quite historic proportions. 
How is our common history connecting or still dividing our societies? How can historical reflection and shared remembrance of the victims of war foster an understanding and confidence amongst them? What are our shared values and goals we are committed to? 
These issues are discussed in the series "Remembrance Cultures under Discussion" by
Prof. Dr. Sonja Kmec, Historian and Associate professor at Luxembourg University
John Wessels, Chief Operating Officer, American Battle Monuments Commission, Paris 
Dr. Heinrich Kreft, Historian and former German Ambassador to Luxembourg, Andrássy Universität Budapest
Brigadier General (rtd.) Dirk Backen, Director Service and Cooperation at German War Graves Commission/Volksbund, former German Defense Attaché in Washington
Hosted by Bernd Kleinheyer, lecturer at Bielefeld University of Applied Sciences
THE EVENT LANGUAGE IS ENGLISH.
Follow the debate live: www.facebook.com/volksbund
PEACE LINE routes postponed to next year!
This year we all have to face a lot of challenges in our lives due to the extraordinary situation with Covid-19. Our project PEACE LINE had to struggle with a sudden closing of boarders no one had expected and could have forseen before in spring. And we had to postpone our routes for May and summer to September. We had interesting and fruitful online-discussions and meetings with you. You showed us how important our project is, how important it is to talk and discuss about our common past and the different views on our common history. But most important of all is that we see how important it is to bring young people together!
Nonetheless we had to evaluate the ongoing situation with the Corona pandemic carefully. Since the infection rates are going up again and with them the restrictions for visiting countries and locations we, the PEACE LINE team and the German Foreign Office had to make a decision we are all not in favour of:
We have to postpone the PEACE LINE tours to next year.
This year our project wouldn´t have the outcome and feeling everyone expected! Due to many travel restrictions in the countries of our routes or in your home countries our groups wouldn´t have been international at all. To travel with only a few nationalities in our groups would destroy the idea of PEACE LINE. But also the group feeling and everyone´s personal well-being would suffer because of the distance we would have to keep all the time with masks in our faces that prevent open communication. Some of the places we wanted to visit with you are closed or not accessible with bigger groups. We planned to meet other young locals and it would have been too dangerous to involve even more people as we all know.
The next time PEACE LINE will have to find new ways to bring together young people to speak about the past! We will come up with some plans and ideas how to meet in the digital universe and in small groups also in the real world.
In the end we would like to thank all the participants, team members and partners very much for their engagement for PEACE LINE so far and for the patience they showed by now!
Discussion: 75 Years after Hiroshima: Commemoration of the Past and Actions for the Future
On August 6th, we remember the victims of the detonation of an atomic bomb on the Japanese city of Hiroshima.
In 1945, the USA dropped atomic bombs on the cities of Hiroshima and Nagasaki. These cities are now a symbol for peace. 75 years after August 6th and 9th 1945, the days when countless people lost their lives to atomic warfare, the plea for a world without atomic weapons remains.Therefore, this Thursday at 6pm we want to discuss the following questions with a panel of experts and, of course, with our PEACE LINE participants & YOU.
What happened in Hiroshima and Nagasaki – and why? How do the Japanese remember these events?
What has happened ever since? Arms race, threats of mutual destruction, attempts to limit the number of countries that have nuclear weapons and disarmament talks – but how should we act now?
Experts:
* Dr. Luli van der Does, The Center for Peace, Hiroshima University (Japan)
* Prof. Dr. Florian Coulmas, Duisburg-Essen University (Germany)
* Dr. Jasper Wieck, Commissioner for East Asia, South East Asia and the Pacific, Foreign Office of the Federal Republic of Germany (Germany)
Moderation:
Prof. Dr. Eckart Stratenschulte, Coordinator PEACE LINE, German War Graves Commission (Germany) 
Supplement PEACE LINE
We have written a small brochure "What is PEACE LINE?"
It is available only in german language. Unfortunately it is not yet available in other languages.
It is available here.

Follow-Up Discussion on 8th of May
During our first online discussion on May, 8 many questions remained open and/or unanswered due to the limited time available. We now want to make up for this and discuss the following topics with you: international peace, hate crime and the future of the European Union.
We were very pleased with your varied participation and the international composition (participants from 12 different nations) and are encouraged in our work on PEACE LINE.
We have recorded this discussion. It is available here: 
Tips on literature in English concerning the Second World War
Aleida Assmann (2015): Shadows of Trauma: Memory and the Politics of Postwar Identity
How do people remember? And what do they remember? How can you remember events that you haven't actually experienced yourself? And how are they remembered by the victims and perpetrators?
These are some of the questions that Aleida Assmann considers in her book, with theoretical explanations and examples from real life. Historical experiences don't simply exist in their own right; according to Assmann, they are always processed in one way or another.
This is not a book about the Second World War or the Holocaust, but about how these events are remembered, suppressed or forgotten.
Ian Kershaw (2016): To Hell and Back. Europe 1914- 1949
Wars don't break out; they are made – and the ground is laid for them in advance. That's why anyone who wants to understand the Second World War needs to look at the period before 1939.
In his book, Ian Kershaw provides a panoramic view covering the years from the end of the First World War to the end of the Second World War and the first few years that followed. The author calls this period "Europe's epoch of self-destruction." He discusses the "immeasurable catastrophe" over ten chapters, in which he considers the main elements of the crisis: the ethnic-racist nationalism, the irreconcilable demands for new territorial boundaries, the class conflict during this time and the prolonged crisis of capitalism. Despite the wealth of detail, this book never loses sight of the overall historical developments.
Harald Welzer (2005): Grandpa Wasn't a Nazi. The Holocaust in German Family Remembrance
Full text available

here

.
From the preface:
"How does one measure the success of Holocaust education? The research study summarized in this monograph by Prof. Harald Welzer, (former) director of the Center for Interdisciplinary Memory Research at the Institute for Cultural Studies in Essen, suggests that what is learned cognitively is not always absorbed into the heart.
Welzer interviewed forty Western and Eastern German families, both in a family setting and individually, to discover how they interpreted their objective knowledge of the history of the Third Reich in terms of their own family history. He found that the history transmitted through intergenerational conversation was quite different from the textbook history of the Holocaust period."
PEACE LINE starts – on your screen!
Joining us on May 8, 6-7 pm Berlin time – here or on facebook

Commemoration and reflection: on May 8th 1945, the Second World War ended in Europe. This day was not "zero hour", but for millions of people, it was a hugely important event.
75 years later, the Volksbund asked: what does this day, and the end of the Second World War, mean for us today?
In their video statements, well-known personalities from Germany and abroad tell us what they associate with this date, what we should not forget, and what we should bear in mind for the future. The statements are in german language.
Der 8. Mai bedeutet für mich …
Gedenken und Gedanken: Am 8. Mai 1945 endete der Zweite Weltkrieg in Europa. Dieser Tag war keine Stunde Null, aber ein tiefer Einschnitt für Millionen Menschen.
75 Jahre später hat der Volksbund gefragt: Welche Bedeutung hat dieser Tag, hat das Ende des Zweiten Weltkriegs für uns heute?
Persönlichkeiten aus dem In- und Ausland sagen in ihren Videostatements, was sie damit verbinden, was wir nicht vergessen und was wir für unsere Zukunft beachten sollten.
Jeden Tag veröffentlichen wir an dieser Stelle einen Beitrag. Zum Auftakt: Wolfgang Schneiderhan, Präsident des Volksbundes Deutsche Kriegsgräberfürsorge e.V.
What is the current position regarding the corona virus?
Corona hurts our project but we will carry on. Due to the given situation we have to cancel the routes in May 2020 and postpone the summer routes.
Everybody who was confirmed for the May routes is on the list for September. All others: Apply now. The dates for both routes are Sept. 11 to Sept. 24, starting points are Berlin (Green Route) and St. Petersburg (Blue Route).
Stay at home but stay connected and join us on Facebook or Instagram.