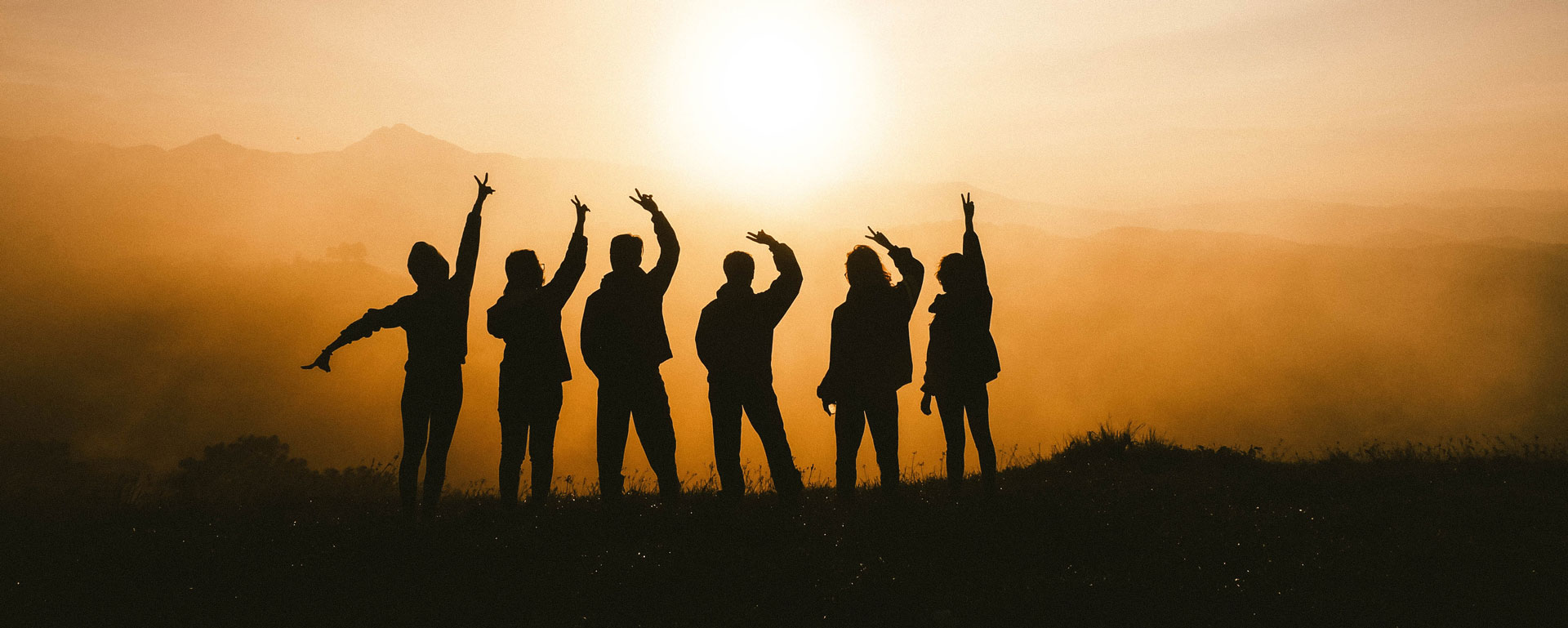 Peace
Ambassadors
Wanted
PEACE LINE. Peace ambassadors wanted
Verdun. Riga. Buchenwald. Leningrad blockade. Schengen. Westerplatte. Have you heard about all these places, but never been there? If you are aged between 18 and 26, enjoy travelling to foreign countries with people from different countries and like to get involved in discussions, then join us, and draw a PEACE LINE right across Europe! You will travel together in an international group, to different places that played an important role for Europe during the 20th century. You will meet young people who live there now. And you will discuss the impact of past events on our present-day lives.
With PEACE LINE, you experience history right up close.
What historical events are still important today – and why? Do young people in Russia have a different view of Hitler and Stalin than young Poles or Germans? Why is November 11 so important in France? And do true heroes actually exist in real life?
Meet young people from all over Europe! Find out what they think about Europe, history and the current political situation. And you can talk to others about your views in person – or write a blog!
In the PEACE LINE project, which is sponsored by the Federal Foreign Office, different organisations work together led by the Volksbund Deutsche Kriegsgräberfürsorge e.V. (German war graves commission).
Our partners are the Europäische Akademie Berlin (the European Academy in Berlin), the Internationales Bildungs- und Begegnungswerk (the Office for International Education and Exchange), the German-Russian Museum in Karlshorst, ConAct (the Coordination Center for German-Israel Youth Exchange), German-Polish and Franco-German Youth Offices, the Federal Agency for Civic Education, and the war graves organisations in France and the Netherlands.
Experience Europe on these three routes:
News
You can find latest news and up-to-date information about PEACE LINE here.
PEACE LINE in 120 seconds
Green Route
How about travelling from Berlin to France, through Germany and the Czech Republic? Register for the Weimar – Prague – Munich – Verdun route!
Who can take part?
You can participate in the project if you are aged between 18 and 26, have basic knowledge of English and are interested in history and Europe.
Do I have to pay to participate?
Participation is free of charge for the Green and the Blue Route. We cover the cost of accommodation, food, entry fees, travel to and from Europe and travel costs during the project. We can only pay for outward and return journeys when they are made in connection with the start and end of the tour in question. For the Orange Routeyou have to pay a small contribution.
Do I have to organise the trip myself?
No! We organise the entire trip for you! You only have to make sure that you have a valid passport and that you have two weeks to spare.
What happens during the trips in September?
Travelling along the PEACE LINE, you'll explore European memorial sites and places of remembrance together with other young people from different countries. You'll get to meet people from all over Europe, and will experience history across borders, and right up close!
The Blue Route starts in St. Petersburg, the Green Route in Berlin. Both begin with an introductory workshop.
The Blue Route takes you from St. Petersburg to Kamminke on Usedom, via Rīga, Kaunas and Gdańsk. Along the Green Route, you'll explore Weimar, Prague, Munich and Verdun. Both trips end with a two-day closing workshop. Along the way, you'll stay in shared accommodation.
In September, around 60 young people will travel on each of the two routes. You will be accompanied by trained team members.
Can I join the tour for only part of the route?
No, you must travel the entire route. When you register, you commit yourself to the full two-week trip.
How good should my English be?
You will be travelling with young people from all over Europe – and beyond. Therefore, you must have a good basic knowledge of English in order to take part. You should have a good standard of everyday English. The team members will be on hand to help with the language for difficult topics and discussions.
I'm not yet 18. Can I still take part?
Unfortunately, young people under 18 cannot participate.
How can I become a team member?
If you don't just want to join the tour, but would also like to accompany a group of young people as a team member, you can soon submit your application here. It would be great if you already have some experience of accompanying (international) youth projects. If you already have a certificate to prove it (such as the Juleica youth leader card, or another certificate), then send us a photo of it.