Green Route
Are you excited by the idea of discovering the eventful history of the 20th century and learning more about it together with other young people from all over Europe? Do you want to experience history at places of remembrance and commemoration, and hear the stories of the people who were involved? And discuss what you have learned with other young Europeans? Then register for one of these two routes.
The Green Route takes you through an eventful century of European history. Those who are familiar with the past can shape the future. You will also learn about different national narratives, and will have the exciting opportunity to meet young people from many different countries.
If you want to join the route, then register here!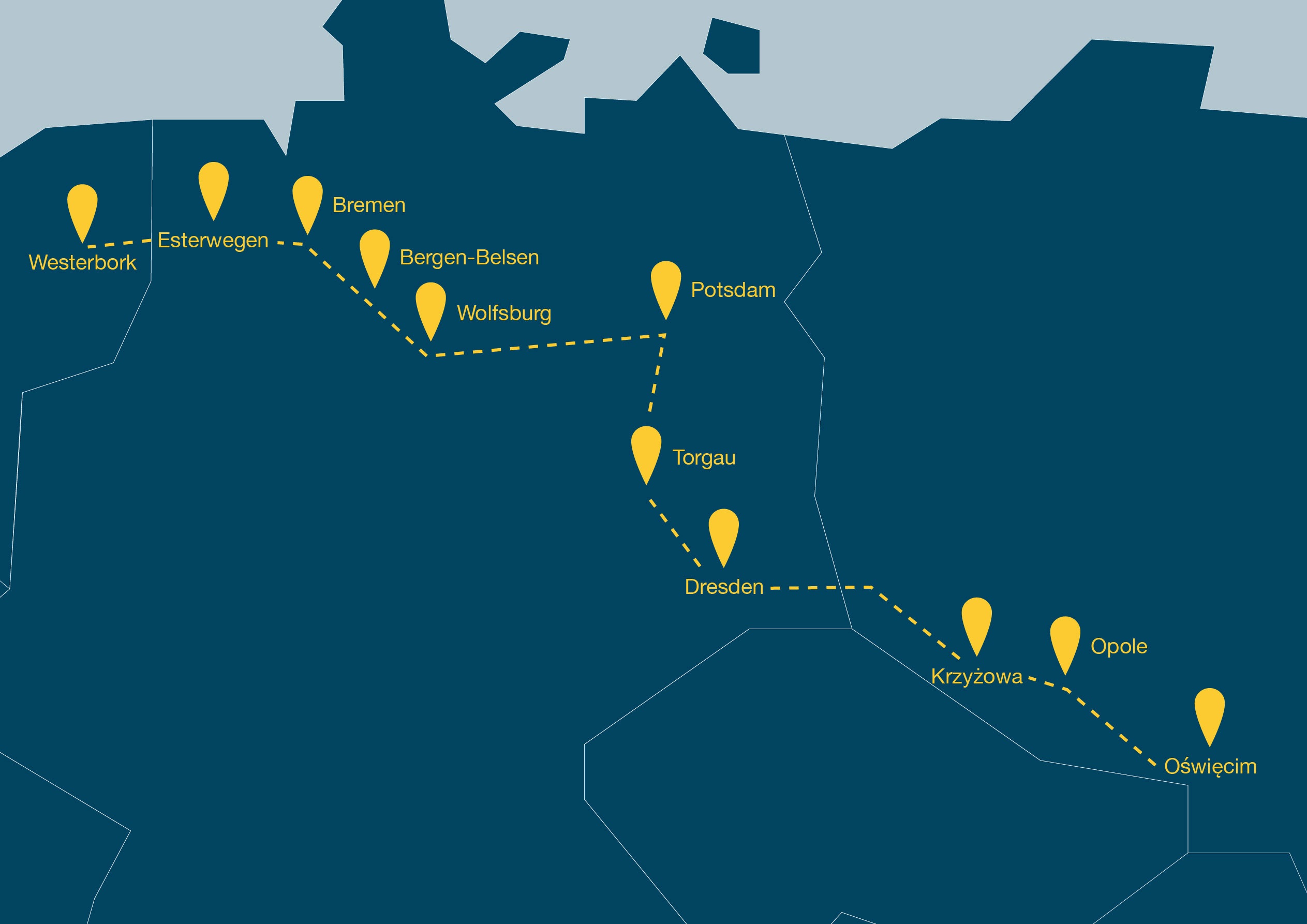 Orange Route
Do you want to travel by bike from Auschwitz to Westerbork in the Netherlands? Then why not try the Westerbork Route: Oświęcim – Gliwice – Dresden – Bergen-Belsen – Westerbork?