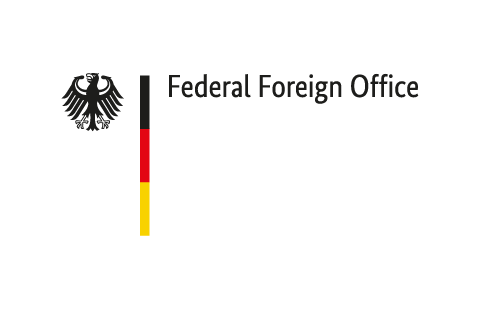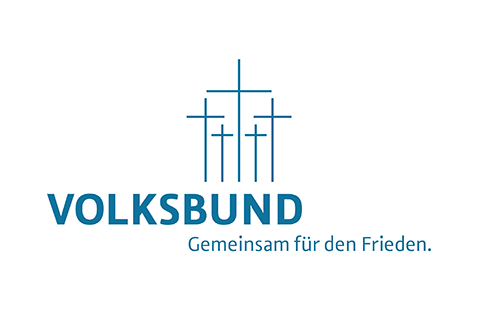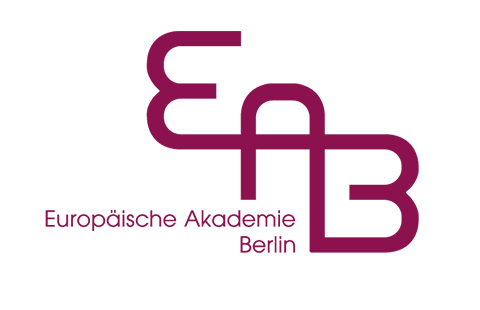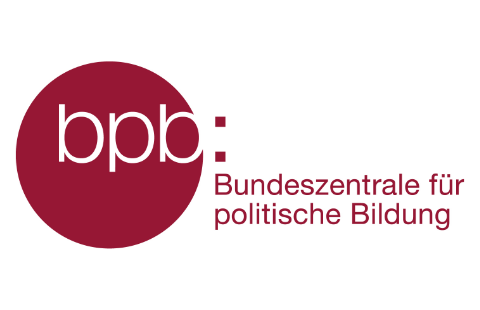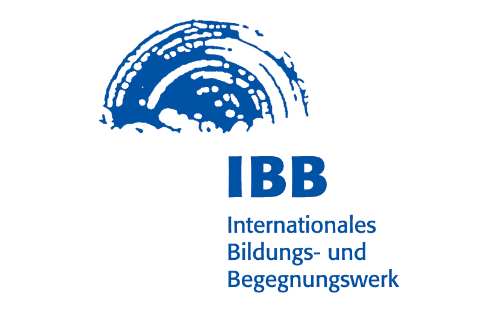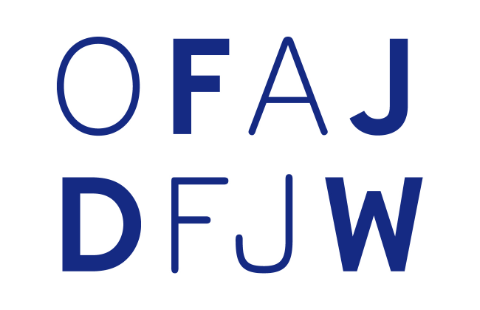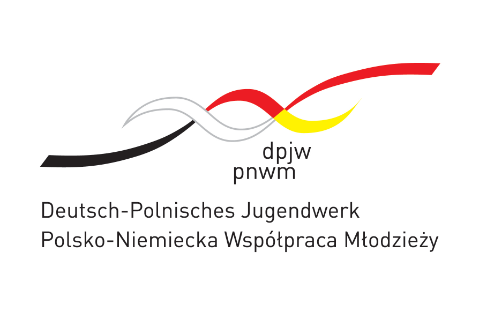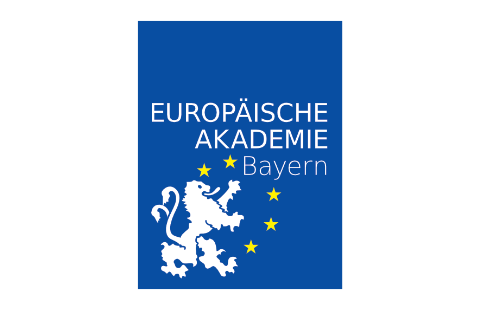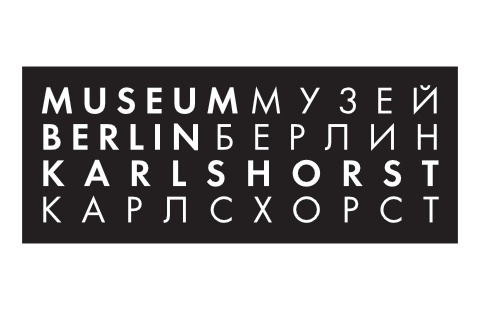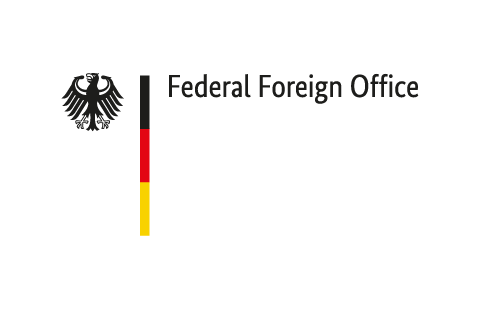 The Federal Foreign Office represents German interests in the world, promoting international exchange and offering protection and assistance to German citizens abroad. The Federal Foreign Office, which is based in Berlin and Bonn, and which has a network of around 230 representative offices abroad, promotes relations between Germany and other states and inter- and supranational organisations.
However, the work of the Federal Foreign Office doesn't only focus on political contacts between governments and parliaments. Germany and German society are becoming increasingly involved in international networks. The Federal Foreign Office therefore promotes intensive exchange with the world, in the world of business, culture, science and technology, the environment, development issues and many other areas.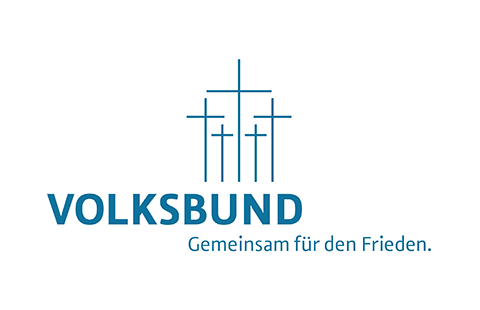 Volksbund Deutsche Kriegsgräberfürsorge e.V. is a humanitarian organisation charged by the government of the Federal Republic of Germany with recording, maintaining and caring for the graves of German war casualties abroad. The Volksbund provides information to relatives on all matters related to war graves, advises public and private institutions, promotes international cooperation in the area of war grave maintenance and encourages young people to come together to learn at the last resting places of war casualties.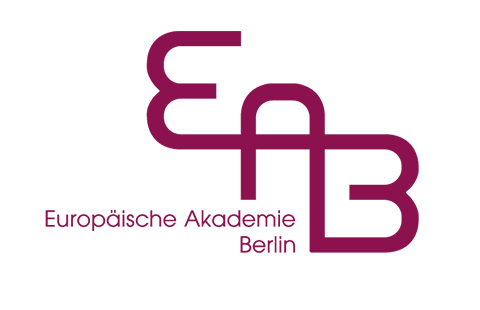 Understanding Europe. Shaping Europe. These are the goals of the Europäische Akademie Berlin (European Academy Berlin).
As a knowledge provider, the EAB's mission is to communicate European political relationships and to contribute to a vibrant civil society in Germany and Europe by strengthening the critical abilities of individual people.
The EAB is an established meeting place for an international audience, and complies consistently with content and educational standards.
The EAB was developing the teaching and learning materials for PEACE LINE.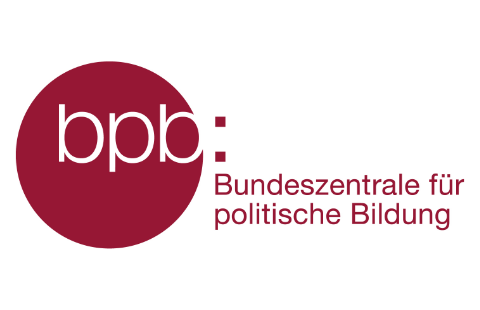 The German Federal Agency for Civic Education (Bundeszentrale für politische Bildung /bpb) is a federal public authority providing citizenship education and information on political issues. "Citizenship education" in this connection broadly means educating and encouraging citizens to actively participate in society and in the democratic process. The bpb's work focuses on fostering an awareness of what democracy is and on furthering participation in politics and social life.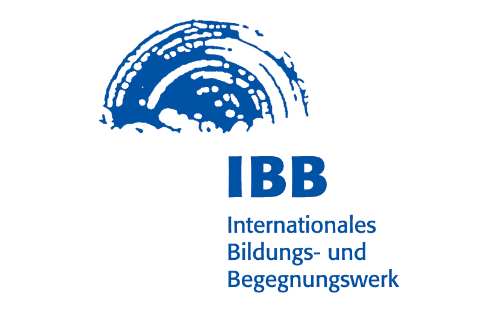 IBB Dortmund (IBB gGmbH)
Since 1986, the mission of the Internationales Bildungs- und Begegnungswerk (the International Education and Meeting Association) has been to overcome borders. In Dortmund, at the "Johannes Rau" IBB in Minsk, at the "Leonid Lewin" history workshop in Minsk and at the Chernobyl history workshop in Kharkiv, we are committed to learning from history and shaping a sustainable future in a shared Europe.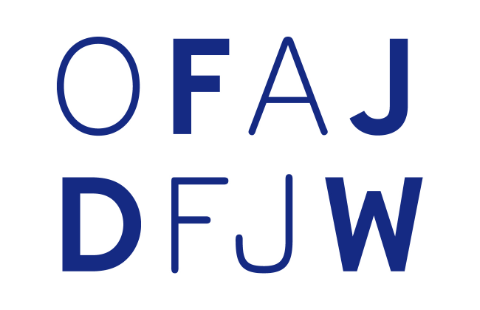 The Franco-German Youth Office (DFJW)) is an international organisation dedicated to Franco-German cooperation based in Paris and Berlin. It was established following the signing of the Élysée Treaty on 22 January 1963, and its mission is to "promote relations between young people in France and Germany within an expanded Europe. (…) The DFJW is the centre of competence for the governments of both countries." (DFJW agreement of 2005).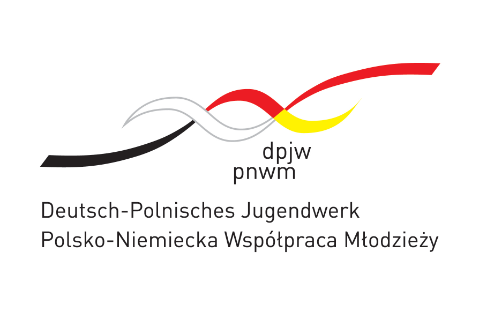 The German-Polish Youth Office (DPJW) organises meetings and collaboration between young people from Germany and Poland. It provides financial and content support for German-Polish projects and has been helping build up peaceful neighbourly relations for nearly 30 years. Since it was founded, the DPJW has supported around 80,000 projects, in which over 3 million young people have participated.
ConAct, the Coordination Center for German-Israel Youth Exchange, provides information and support throughout Germany for contacts between young people from Germany and Israel. Working on behalf of the Ministry for Families, Senior Citizens, Women and Youth (BMFSFJ), ConAct promotes projects that provide the opportunity for young people and specialists to meet, offers advice on planning meetings, provides contacts between partners and offers qualification opportunities for multipliers.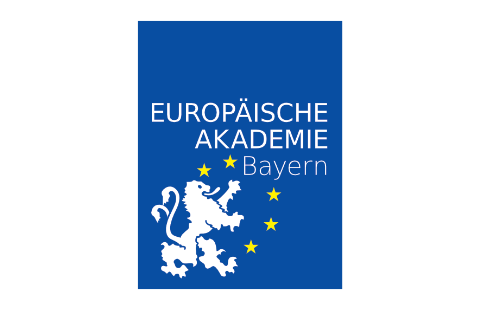 The Europäische Akademie Bayern e.V. (EAB Bavaria), based in Munich, is a cross-party, non-confessional provider of youth and adult education in European politics. Since 1976, the EAB has been planning, organising and holding target group-oriented seminar formats throughout Bavaria and in various European cities, and makes European politics understandable and experiential. As part of the PEACE LINE project, the European Academy of Bavaria is organising two workshops on the topic of "Shaping Europe's Future" during the stay in Munich.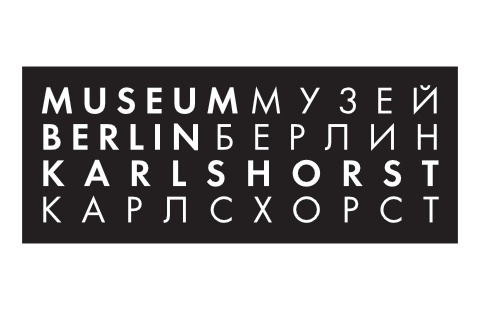 The German-Russian Museum in Karlshorst is located at the historic site of the capitulation of the German Army on 8 May 1945. In a permanent exhibition, it presents a multi-perspective portrayal of the German-Soviet war of 1941-1945, which was perceived by the German side as being a "war of destruction against the Soviet Union", and by the Russians as the "Great Patriotic War". The museum is run by a German-Russian body, in which Belarus and Ukraine are also involved.