Blue Route
If you're interested in the Second World War and its consequences right up to the present day, and if you want to talk about it with a large group of other young people from all over Europe, debate the issues and get different perspectives on the Second World War and what it means for your future, then apply here.
Along the Blue Route, you'll gain an in-depth insight into the many facets of the Second World War and its impact on our present-day lives and our future. You'll get to know different perspectives and narratives, and share exciting experiences with your fellow travellers.
If you want to take part in the adventure, join us here on the Blue Route, that takes you through the history of the southern Baltic Sea states!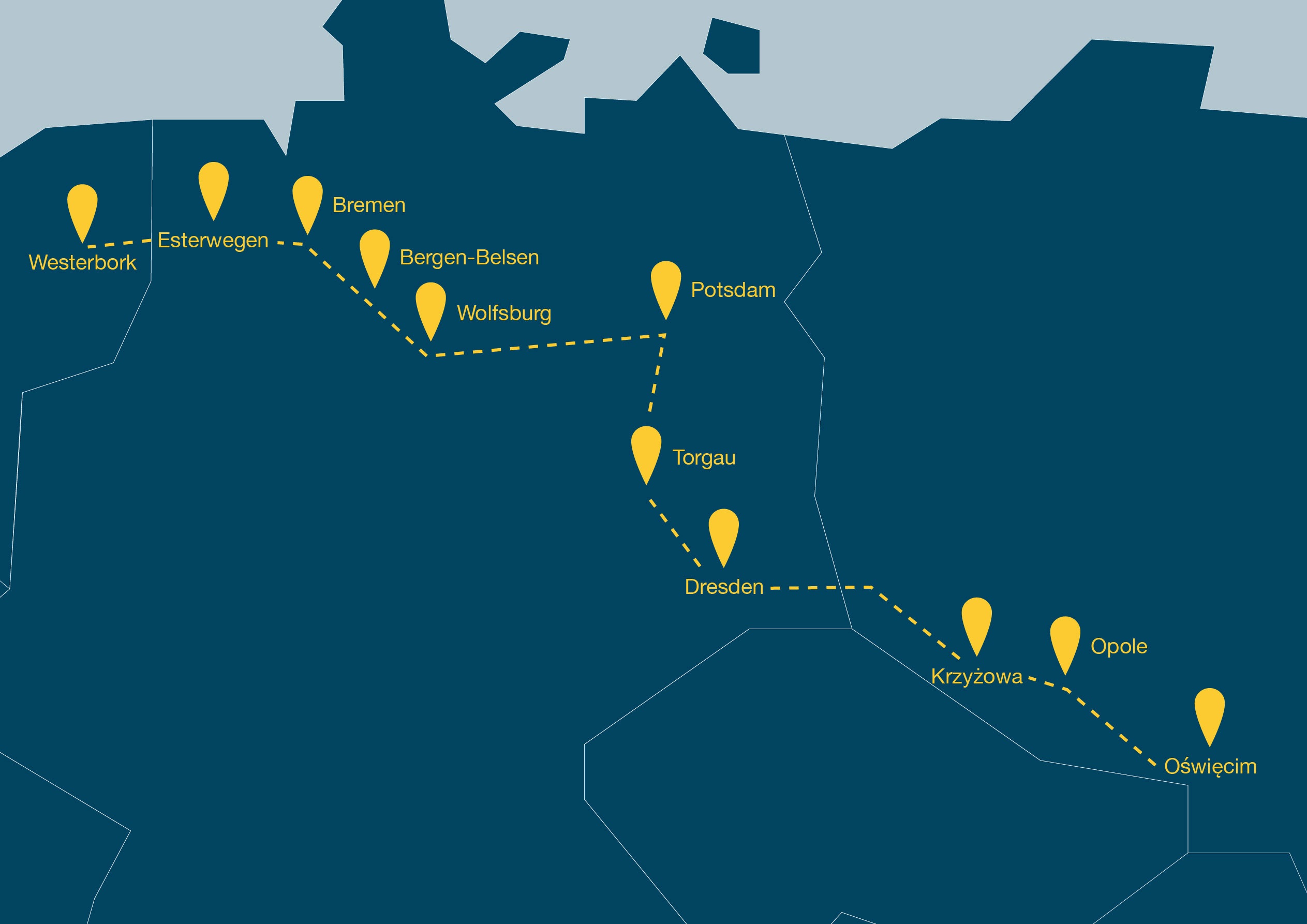 Orange Route
Do you want to travel by bike from Auschwitz to Westerbork in the Netherlands? Then why not try the Westerbork Route: Oświęcim – Gliwice – Dresden – Bergen-Belsen – Westerbork?