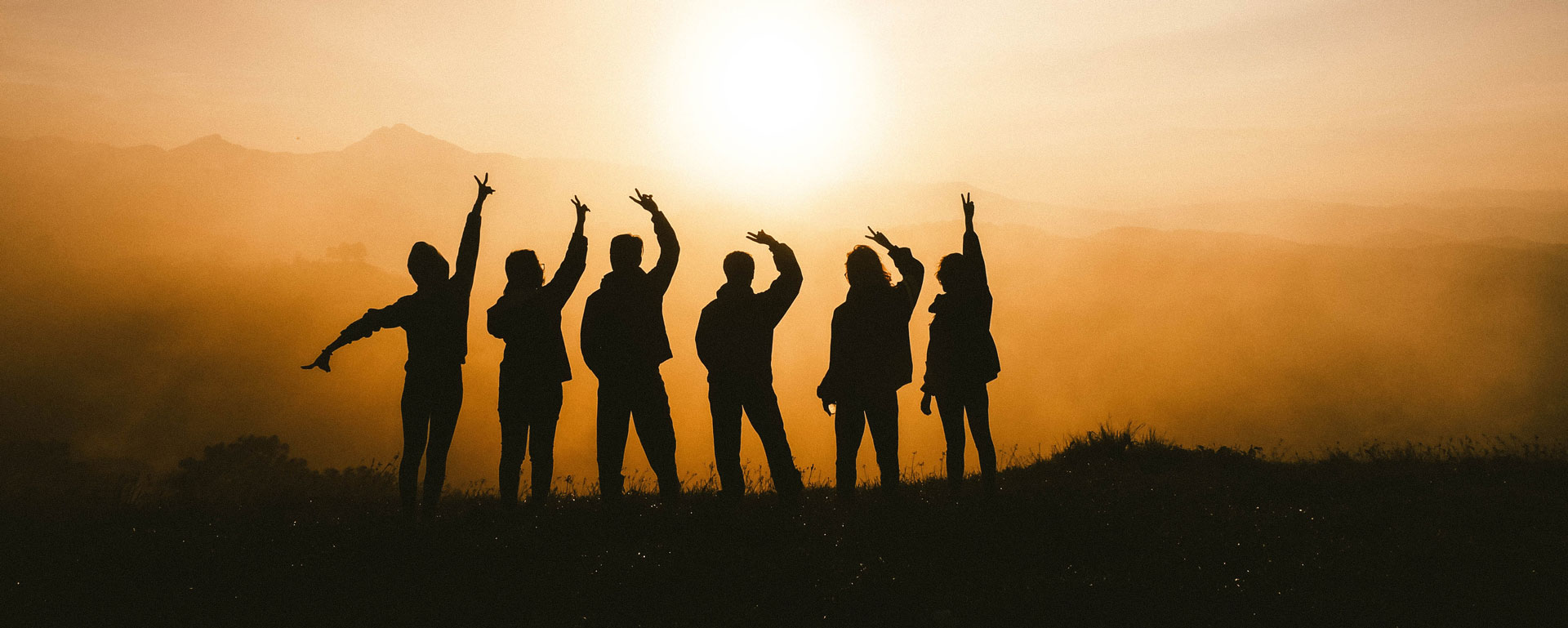 Peace
Ambassadors
Wanted
Orange Route – back to Westerbork – Terug naar Westerbork
Auschwitz  – Opole – Kreisau (Krzyżowa) – Dresden – Torgau – Potsdam – Wolfsburg – Bergen-Belsen – Bremen – Esterwegen/Papenburg – Westerbork/Assen
The first of the three routes takes you from Auschwitz in Poland to Westerbork in the Netherlands. It begins on 22 April 2020 and ends on 5 May 2020, the date on which the Netherlands were liberated. The route is organised by the "Terug naar Westerbork" foundation together with our partner, IBB Dortmund gGmbH.
The special feature of this 14-day route is that it takes in different memorial sites and is largely covered by bike. You can either travel the long journey over the entire route, or simply opt for a shorter section of the route, from Bergen-Belsen to Westerbork. A small participation fee will be charged for this route.
You'll find more information about this PEACE LINE and can register for this route at https://www.terugnaarwesterbork.eu/startseite/
Register here for the other two routes.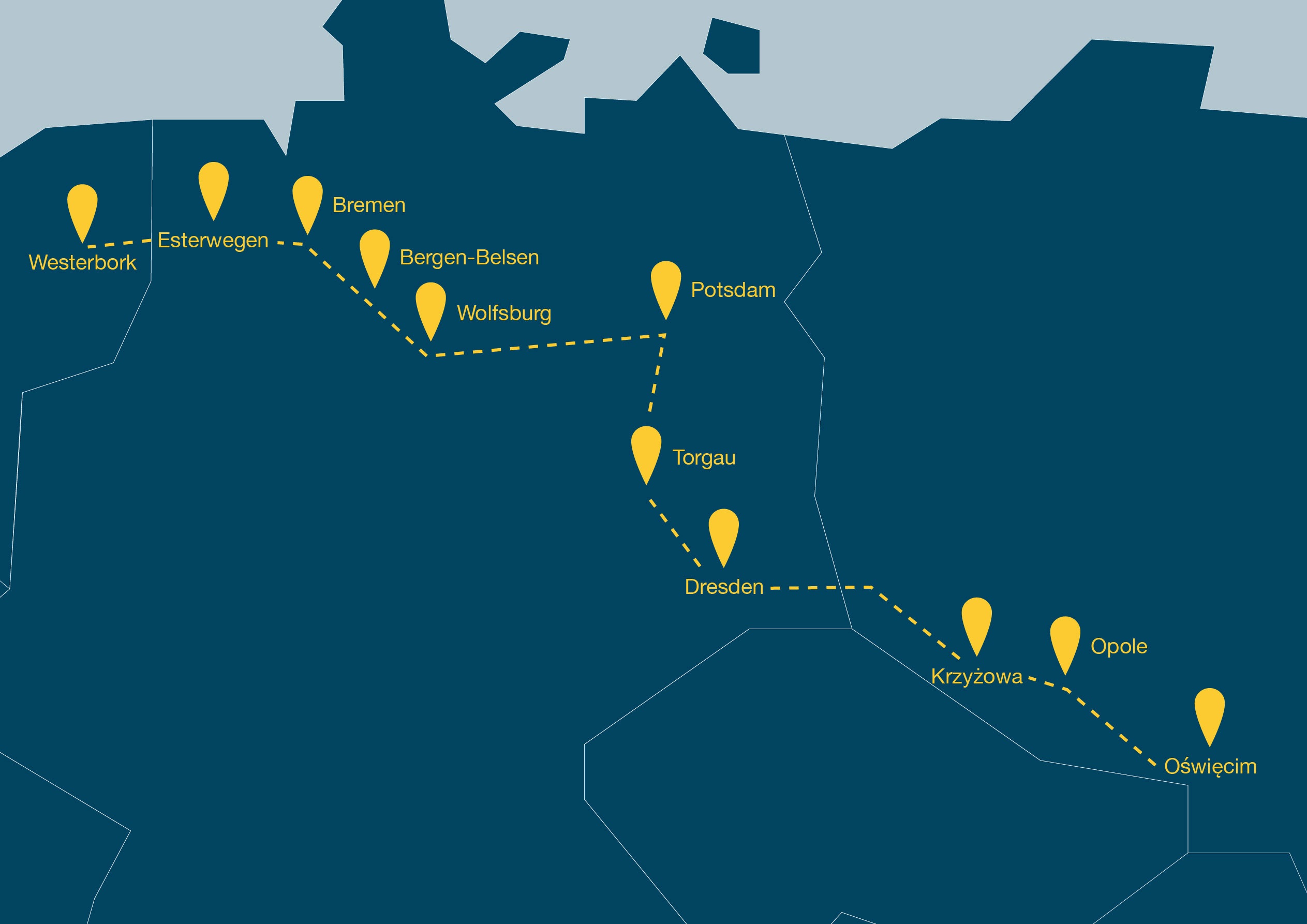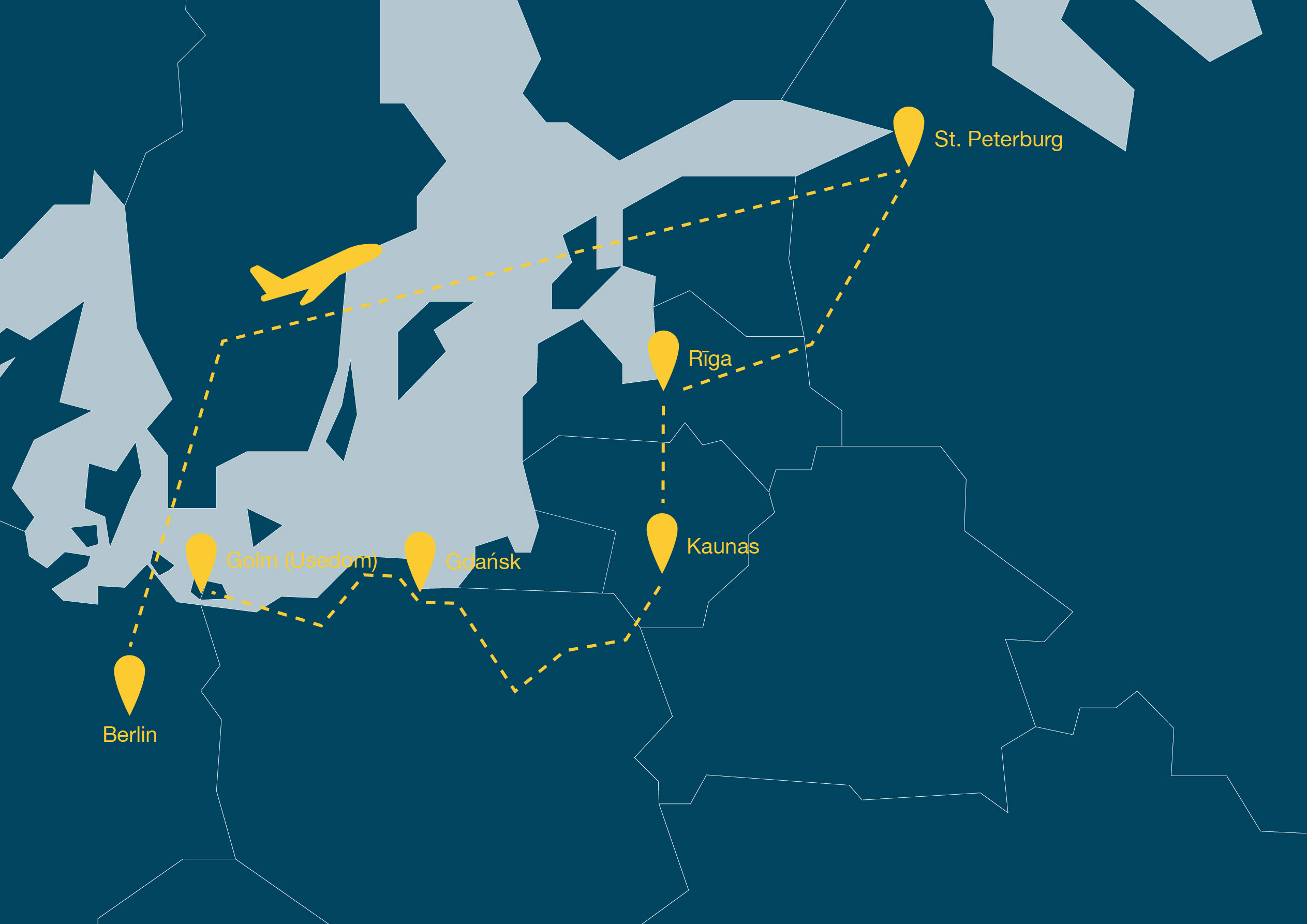 Blue Route
Does the thought of travelling from St. Petersburg to the border between Germany and Poland via the Baltic coast excite you? Then the St. Petersburg – Rīga– Kaunas – Gdańsk route is the right one for you. (6./9.-21.5.2020 and 4.-16.8.2020)